Our Chapter 
Our Board of Directors
Allen Christian
Senior Vice President, BBVA USA
Trey Cleckler
General Sales Manager, ADESA Birmingham
Hall Eady
Partner, Bradley Arant Boult Cummings LLP
Heather Feathers
Owner, Browning Trail Cameras
Laurel Flowers
Agent, State Farm Insurance
Laura Gibson
Partner, White Arnold & Dowd
North Alabama Regional Advisory Council
Trevor Trainer
President, The Trainer Group at Coldwell Banker of the Valley
Whitney Fowler
Wish Mom, Also works at U.S Space & Rocket Center & Eagle Rising Veteran Consultants
Robbie Burrough
Cintel Inc.
Jane Diamantis
Civic Volunteer
Tammy Robertson
Simply Southern
Jennifer Turner
DESE Research
South Alabama Regional Advisory Council
Michelle Hoobler Cook
Vice President and Private Advisor, BB&T Wealth
Bradley Flowers
Agent, ALFA Insurance
Danielle Gates
Family Nurse Practitioner, IMC Hospitalist Group
Shannon Lynch Jahner
Recruitor, Shade Global
Dr. Tabitha W. Olzinski
LCSW, ACSW
Katherine Thomas
Account Executive, Interface
Birmingham Regional Advisory Council
Justin Lobdell
President, OHD
Kirsten Ahearn
Best Version Media
Jan Belcher
Access Nurse Consultants
Regina Biddings
Surgical Care Affiliates
Bernie Brannan
Gaines, Gault & Hendrix
Keely Brown
Home & Commercial Services
Dan Odle
The Piedmont Group
Careers & Internships
At Make-A-Wish, we are more than a great place to work — our work is life-changing. We are an inclusive and diverse group of people who, through a mosaic of backgrounds, thought and experiences, are united in purposeful work. We are fueled and guided by our values — values that are represented in the inspired people we work with and the life-changing work we do, every day. 
Get more information about our internship program here. 
We are always on the lookout for great talent who share in our passion. If you are interested in a career or internship with Make-A-Wish, check out our current open positions:
Media Center
Access news releases, background information and recent news about Make-A-Wish Alabama and connect with our Communications team.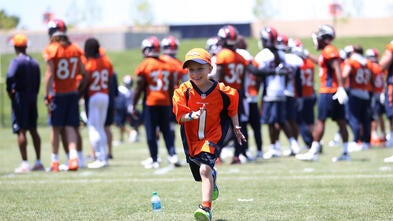 Media Kit 
 
Access background information about Make-A-Wish, our history, accomplishments, creative assets and more. 
Managing Our Funds 
Make-A-Wish Alabama finances endeavors through corporate sponsorships, special events, foundation grants and individual contributions. However, we do not solicit funds by telephone and receive no federal or state funding. As a 501(c)(3) tax-exempt organization, all contributions are deductible to the extent permitted by law. Our financial statements are audited by CliftonLarsonAllen LLP. 
At Make-A-Wish Alabama, we take our responsibility for the monies donated to our cause very seriously. For Fiscal Year 2021, Make-A-Wish Alabama had to embrace a world filled with changes including pandemic recommendations, those crafted by national organizations like the Centers for Disease Control and those crafted by our own Make-A-Wish America Medical Advisory Council. This changed how we granted wishes. For more information on these temporary changes and how they've affected our ratio numbers, please see this letter from our President and CEO, Tracy Bennett Smith. For full financial details, please review our most recent Audited Financial Statements (Fiscal Year 21), or our latest 990. 
Make-A-Wish America is proud to be a BBB Accredited Charity Seal Holder, having met all 20 BBB Standards for Charity Accountability.
Contact Us
Make-A-Wish® Alabama
1 Perimeter Park S

Suite 100S

Birmingham,
AL
35243